The Cal Marching Band prepares to perform at the third consecutive Warriors NBA Championship Parade in Oakland, Calif on June 12, 2018.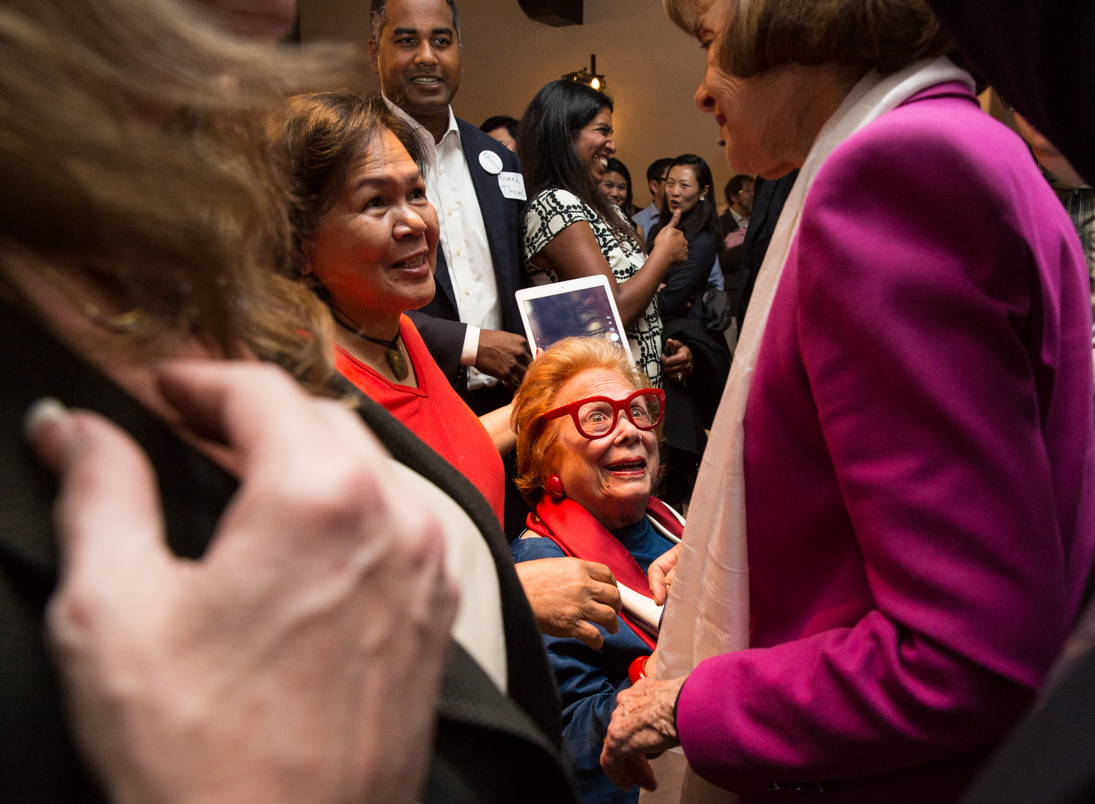 Supporters gather in San Francisco, Calif. to celebrate Dianne Feinstein's victory over opponent Kevin de León in the 2018 Midterm Election, securing her senate seat in California for a sixth consecutive term on November 6, 2018.

Darby Voeks, 22, uses a headlamp to free-climb across narrow ledges and caves
after sundown on Tonsai Beach, Thailand on March 25, 2017.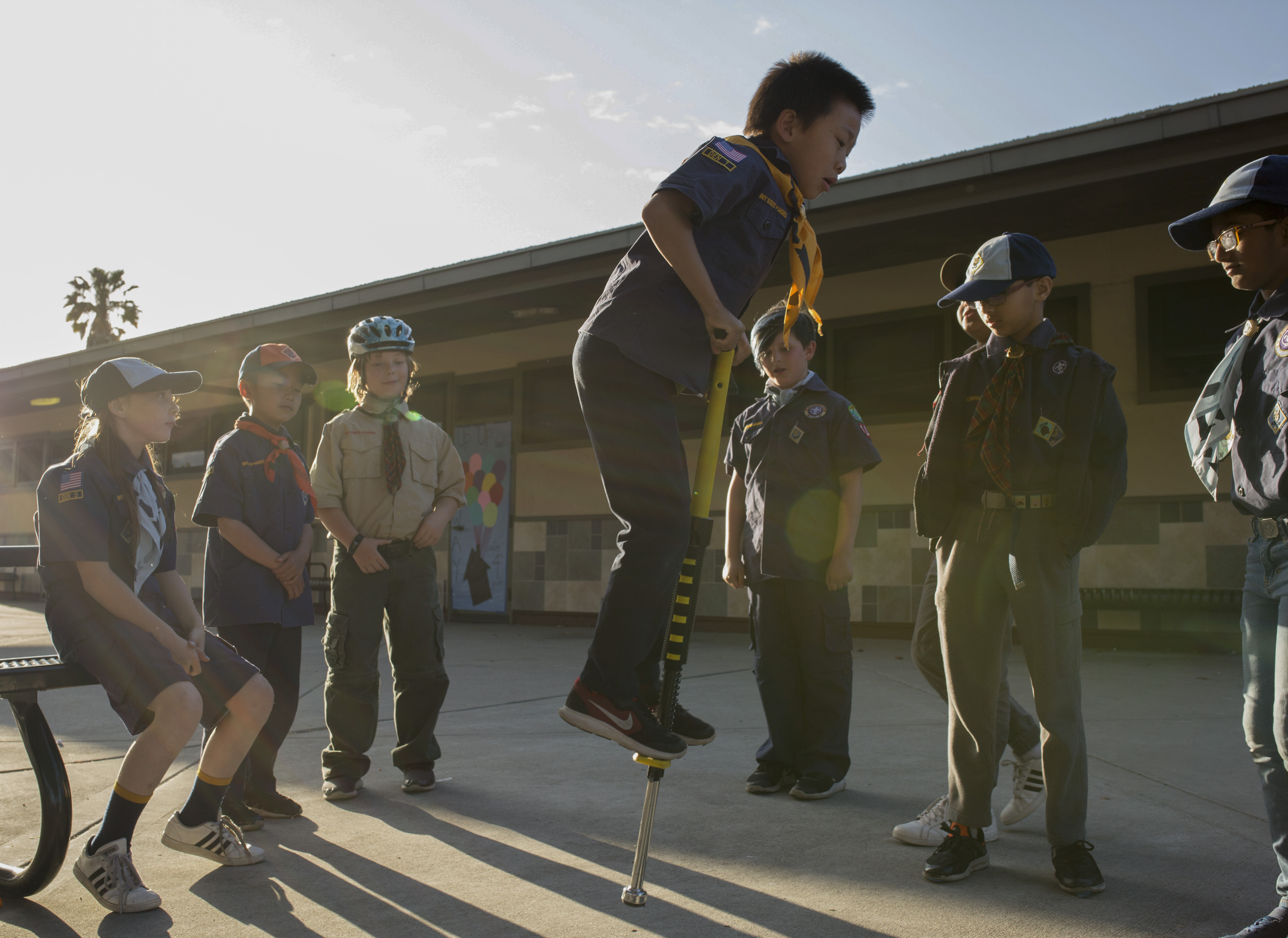 Paige Bradley, 9, (left) plays with her fellow Scouts before their Scouts BSA graduation ceremony in San Jose on May 16, 2018. Pack 317 was one of the first in California to integrate girls into their program following the rebranding of Boy Scouts to "Scouts BSA" last fall.
Amelia Johnson, 27, center, cheers as a tour bus carrying Steph Curry, his wife, Ayesha, and their daughter, Riley, passes by at the 2018 Warriors Championship Parade in Oakland, CA on June 12, 2018.

A climber scales cliffs without ropes above the sea, known as "deep water soloing", in Tonsai Bay, Thailand on March 23, 2017.